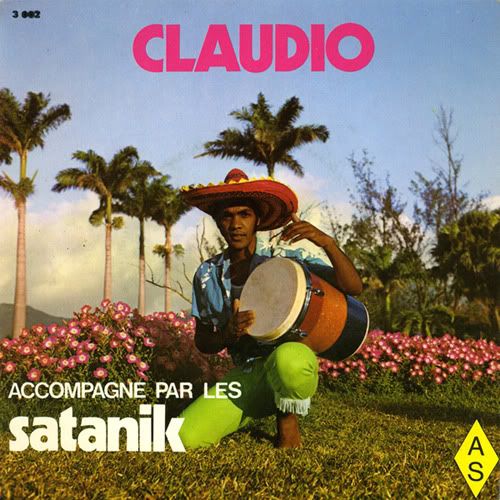 .CLAUDIO ET LES SATANIK.
I'm proud to present to you this pretty good sega EP from Mauritius found two weeks before now in a car-boot sell.
Totally unknown, we are lookin' for informations so if you know somes about... just tell us. We'll be glad !
A1_Rend Mo Lalliance
.download the EP.