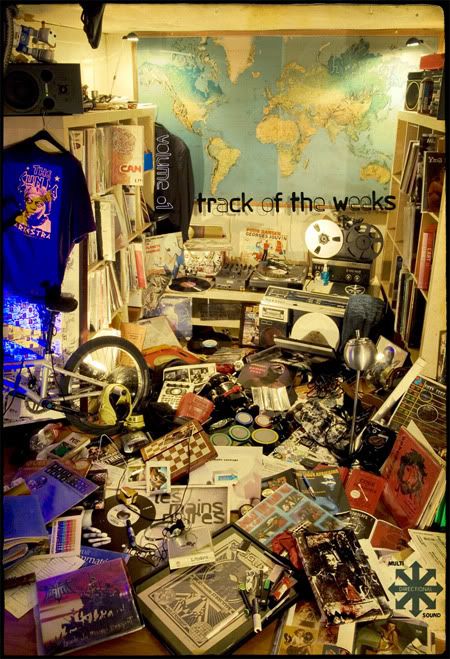 .TRACKS OF THE WEEKS.vol°01.
photo ©LesMainsNoires/Frédéric Thiphagne
We wish to support dynamics of the current and equitable republication. In this direction,
the heading Track Of The Week was creates and is dedicated to the contemporary labels
credit in the republication and the backup of our musical inheritance.
This compilation is the first collection of titles exits of current republications. All are available to the sale out of Cd and vinyl. You will easily find them in your record dealer or on the Web.
All these labels carry out important and essential work.
SUPPORT THEM TOO! ! !!!
.download.
W17° K.FRIMPONG & his Cubano Fiestas - Hwehwe Mu Na Yi Wo Mpe -
SoundWay Records
W18° KAREEM ISSAQ & Middle Eastern Rock - Besaha -
Ali Baba and his 40... records
W19° ROLAND VINCENT - LSD Party -
Vadim Music
W20° NATHAN DAVIS - New Orleans -
Jazzman Records
W21° LITO BARIENTOS y su Orquesta - Cumbia en Do minor -
Sound Way Records
W22° PENAHI - Dance Music -
Raks Discos
W23° ORCHESTRE POLY-RYTHMO DE COTONOU - Se Tche We Djo Mon -
Analog Africa
W24° OVERGROUND - Alipid -
Cinedelic Records
W25° MARIJATA - No Condition Is Permanent -
Sound Way Records
W26° RICHARD DE BORDEAUX - La Drogue -
Vadim Music
W27° PSYCHEGROUND - Tube -
Cinedelic Records
W28° RAY & HIS COURT - Soul Freedom -
Jazzman Records
W29° ALÈMAYÈHU ESTHÈTÉ - Telantena Zaré -
L'Arome Production
W30° TLAHOUN GÈSSÈSSÈ - Aykèdashem lebé -
L' Arome Production
W31° KAMAL AHMED feat. Noor Jehan - I Am Very Sorry -
Finders Keepers Records