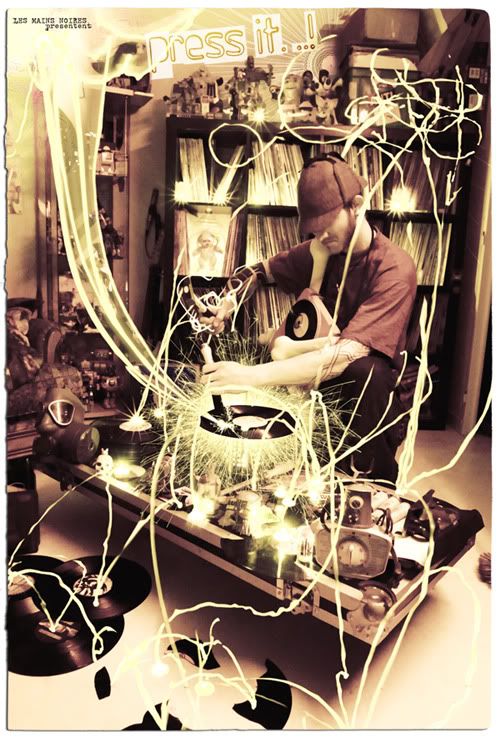 .PRESS IT . .. ! !!.
Journey through late californian's indi-underground hiphop scene .
Nine tracks never released on vinyl, all coming from Cassettes and Cdr
recorded between 1995 and 2006.
Unique basement sounds... Must heards also . . !! !
.download.
°Deeskee Vs. of Mexican Descent°
Live in Moss Beach Ft 2mex the League Maleko Subtitle Joe Dub
from "Money is Meaning Less"
Released on Cdr in 2006.
°Die°
All of Me
from "Chainsmokers"
Released in 2004 on Cd.
°Orko Eloheim°
Jahova777 Ft Sumach
from "Starsystem Blacktica"
Released on Casettes and Cdr in 2005.
°Global Phlowtations°
Hard Work
from "Phlowtations Devices Volume 1"
1997's Cdr.
°RadioInactive°
Mystery
from "Fo' Tractor"
First released on Cassettes only in 1999.
°Genelec & Memphis Reign°
Elephantightus
from "Scorpion Circles"
Released on Cd in 2002.
°Log Cabin°
Sunsprayed
from"LA Experimental"
Earliest recording from the selection released on Cassette in 1995.
°Existereo°
Dope Song
from "Crush Groove"
Released on Cdr in 2004.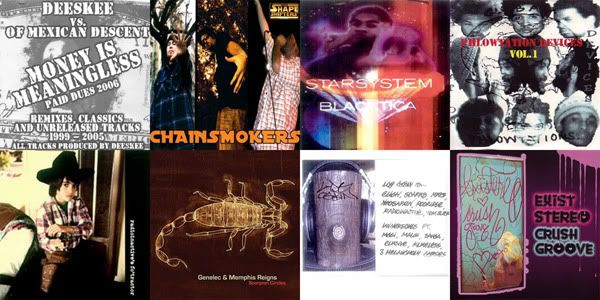 Thanks to Remy D and Dark Ox for bringing me
through those sounds few years before now.