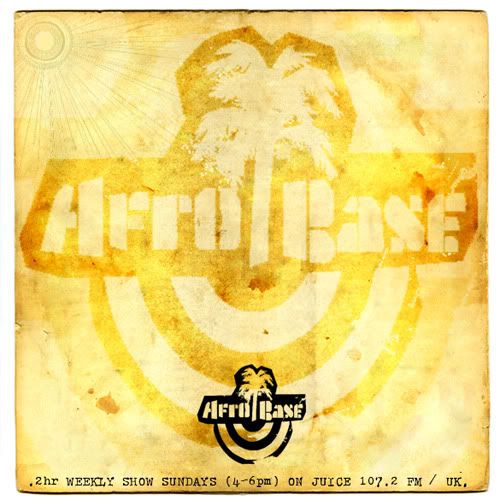 Kindly invited by John Warr to prepare a selection for AfroBase,
here is the Show who featured this exclusive selection of rare 78s and old vinyl (
*
).
Also featuring Ocote Soul Sounds, Malika Zarra, DJ Tudo, Frootful, Manteca, Wara, Lameck and hard salsa from Javier Vazquez.
.download.
Tracklist in Comments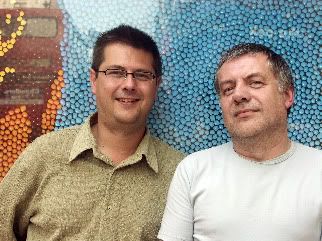 .JOHN WARR.

Since the start of the 80s, John's been playing African and Latin music in clubs and on radio.
He formed Ashanti with Congolese music specialist Martin Sinnock and they launched a regular weekly radio show. With Latin music pals, John opened a very successful weekly club called The Salsa Party which ran for 6 years, and in 2002 got together with Guy Morley to create AfroBase.
All AfroBase, Viva Latina, and Ashanti radio shows are available by
*********************************
.AFROBASE
.
This 2 hour specialist radio show has been playing new and old, rare and scratchy, funk-friendly afro tropical tracks for over 7 years.
Music collectors and crate sifters John Warr and Guy Morley formed AfroBase in 2002 to play out at clubs, and soon got together with Miles Cleret (Soundway Records).
To coincide with their launch of a Friday club night at the Volks on Brighton's seafront, they created the radio show in early 2004 which is still available on Brighton's Juice 107.2 and on
totallyradio.com
. John continues to present the programme every week along with special guests.
*********************************
FM Radio: AfroBase - 2hr weekly show Sundays (4-6pm) on Juice 107.2 (
www.juicebrighton.com
)
WEB radio: AfroBase – the fm show streamed free 24/7 at
TOTALLY RADIO
.
New show every Friday !
As a gentleman, John has accepted to prepare an exclusive selection for the blog, so kind ! Many thanks to him !
.download.
Flash Domincii & the West African Supersonics -

Amola - Fisher Music Nigeria
Tuco & Les Freres de Jean - Tuco's Jam #3 - Macaya Haiti
Mawuli Decker - Hlomede - Step Production Ghana
Rico Jazz - La Madonne le Jossaud - Hit Parade Guadeloupe
Javier Vazquez - El Verdero Son - Teca USA
*********************************
To finish, as a bonus, here is the selection made by Superfly Records for the AfroBase RadioShow few weeks before:
Serge Christophe - Couté çé z'homme'la - Debs
Sory Simplice - ? - Musique Mondiale
Kelenkye Band - Jungle Music - Superfly Records
Liza Ngwa - N'Kirre - Little Drums