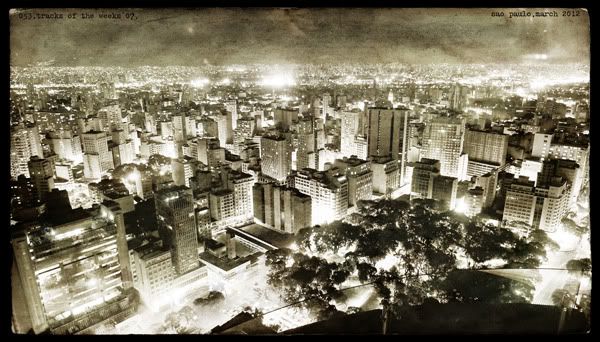 pic: Sao Paulo 2012 ©LesMainsNoires - Frédéric Thiphagne
Here are 12 tracks extract from some of the best early 2011 Issues & ReIssues.
All of them as been posted on this blog from week 04 to week 17 of 2011.
Keep on following the Tracks Of The Weeks topic
here
.
.download.
.CHRIS POWELL and his Five Blue Flames - I Come From Jamaica.
Jazzman Records
.THE SKATALITES - Tribute To Nehru.
Dub Store Records
.WILLIE WRIGHT - Right On For The Darkness.
Numero Group
.STAFF BENDA BILILI - Moziki.
Crammed Disc
.RAPHAEL - Dead Sea Scrolls.
Heavenly Sweetness
.K.FRIMPONG and his Cubano Fiestas - HweHwe Mu Na Yi Wo Mpe.
Secret Stash
.CYRIL DIAZ and his Orchestra - Voodoo.
SoundWay Records
.C.W. STONEKING - The Love Me or Die.
King Hokum
.DOLLY LYON - Palm Of Your Hand.
Jazzman Records
.THE LATIN JAZZ QUINTET - Rip A Dip.
NewJazz
.T.K. RAMAMOORTHY - Udaya Ravi Chandrika.
EM Records
.L'ORCHESTRE KANAGA DE MOPTI - N'do N'do.
Kindred Spirit